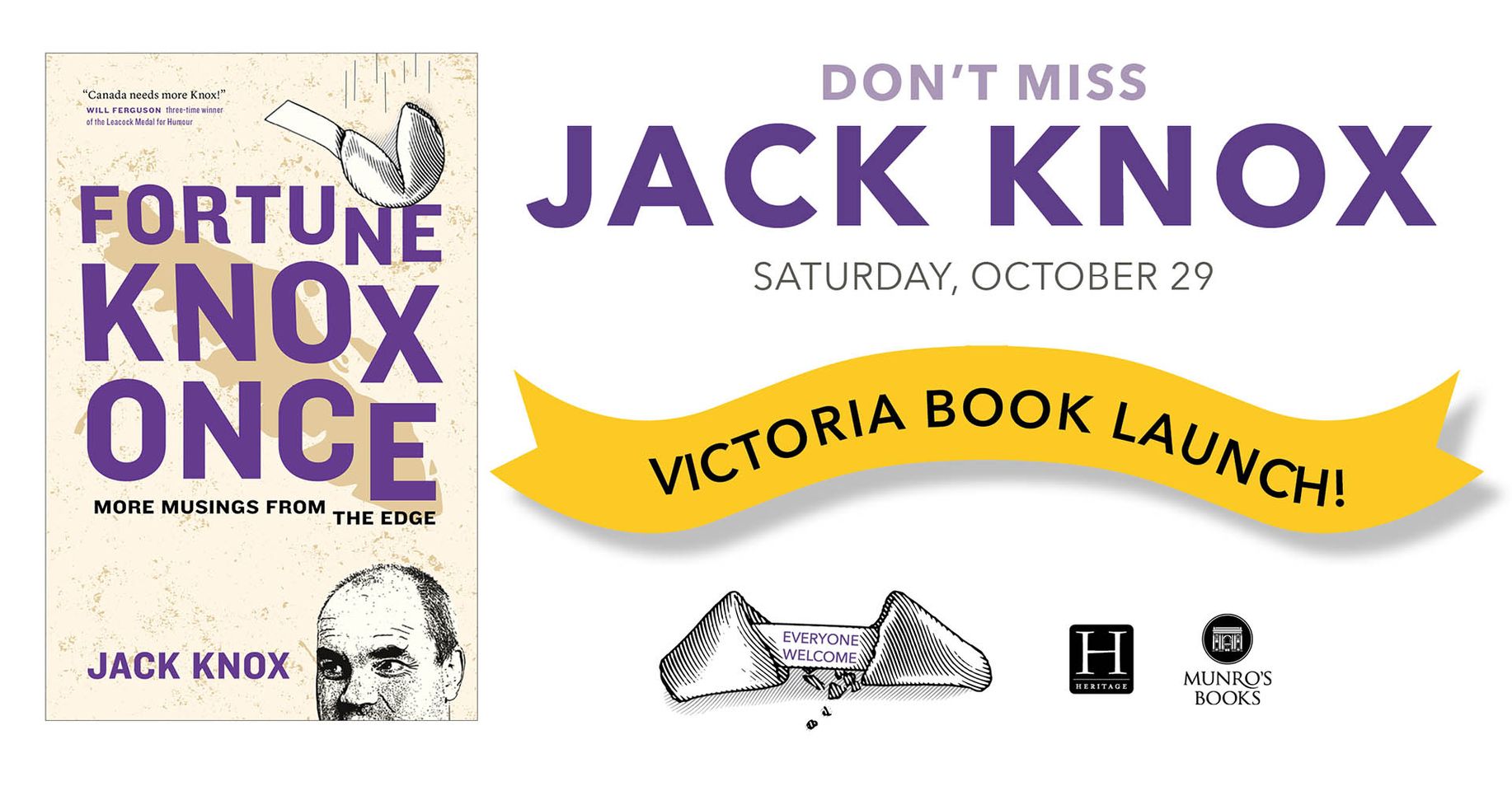 Don't miss Jack Knox's Victoria book launch!
Join Victoria's favourite humorist Jack Knox for the official Victoria launch of his new book, "Fortune Knox Once: More Musings from the Edge".
A hilarious collection of observations on Island living, "Fortune Knox Once" gathers together Jack's favourite columns that best sum up the absurdity of our times.
This is the laugh we all need right now.
• Everyone welcome
• Free to attend
• Books for sale
Jack Knox is the author of three bestselling books, "Hard Knox" and "Opportunity Knox" (both longlisted for the Leacock Medal for Humour), and "On the Rocks with Jack Knox".
Share This Story, Choose Your Platform!