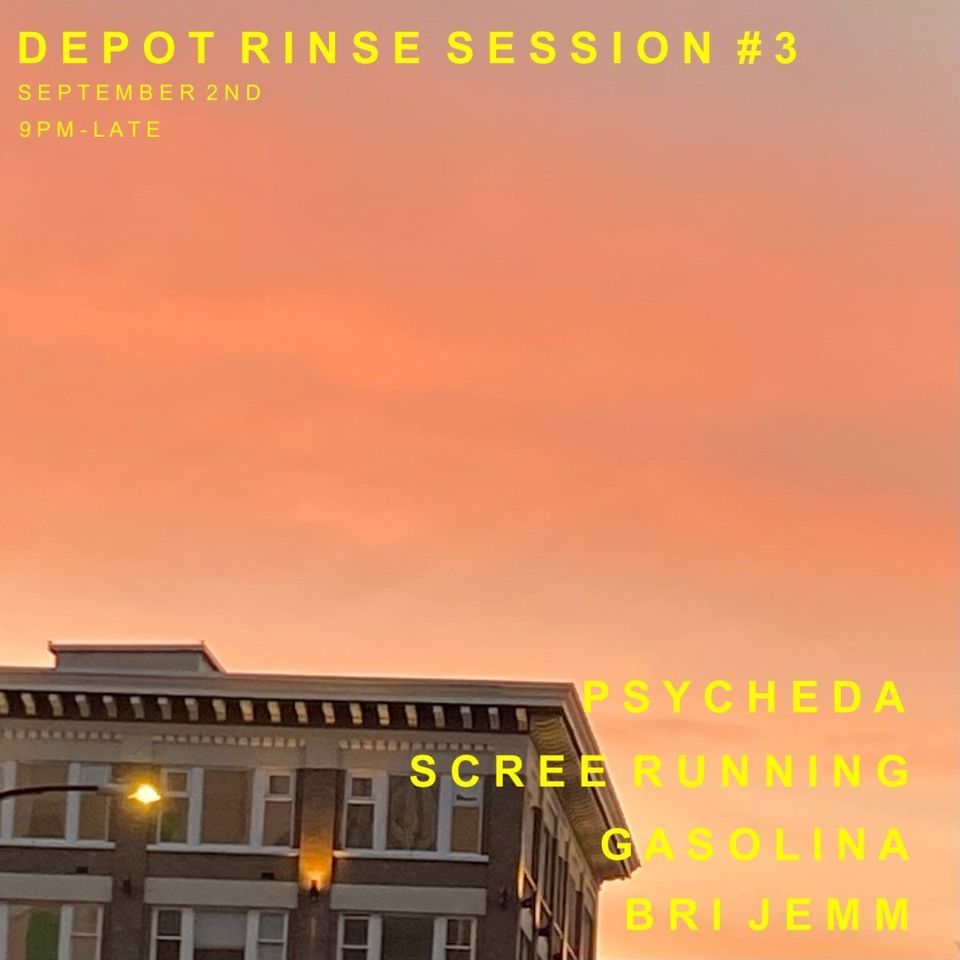 Depot Rinse Session #3
September 2 @ 9:00 pm
|
$15
The first Friday of every month is our Depot Rinse Session. This month will include diverse and high energy selections from some familiar faces and new talent.
Featuring:
-> Psycheda
-> Scree Running
-> Gasolina
-> Bri Jemm
$15 admission
+$5 annual membership
Members Only
Share This Story, Choose Your Platform!