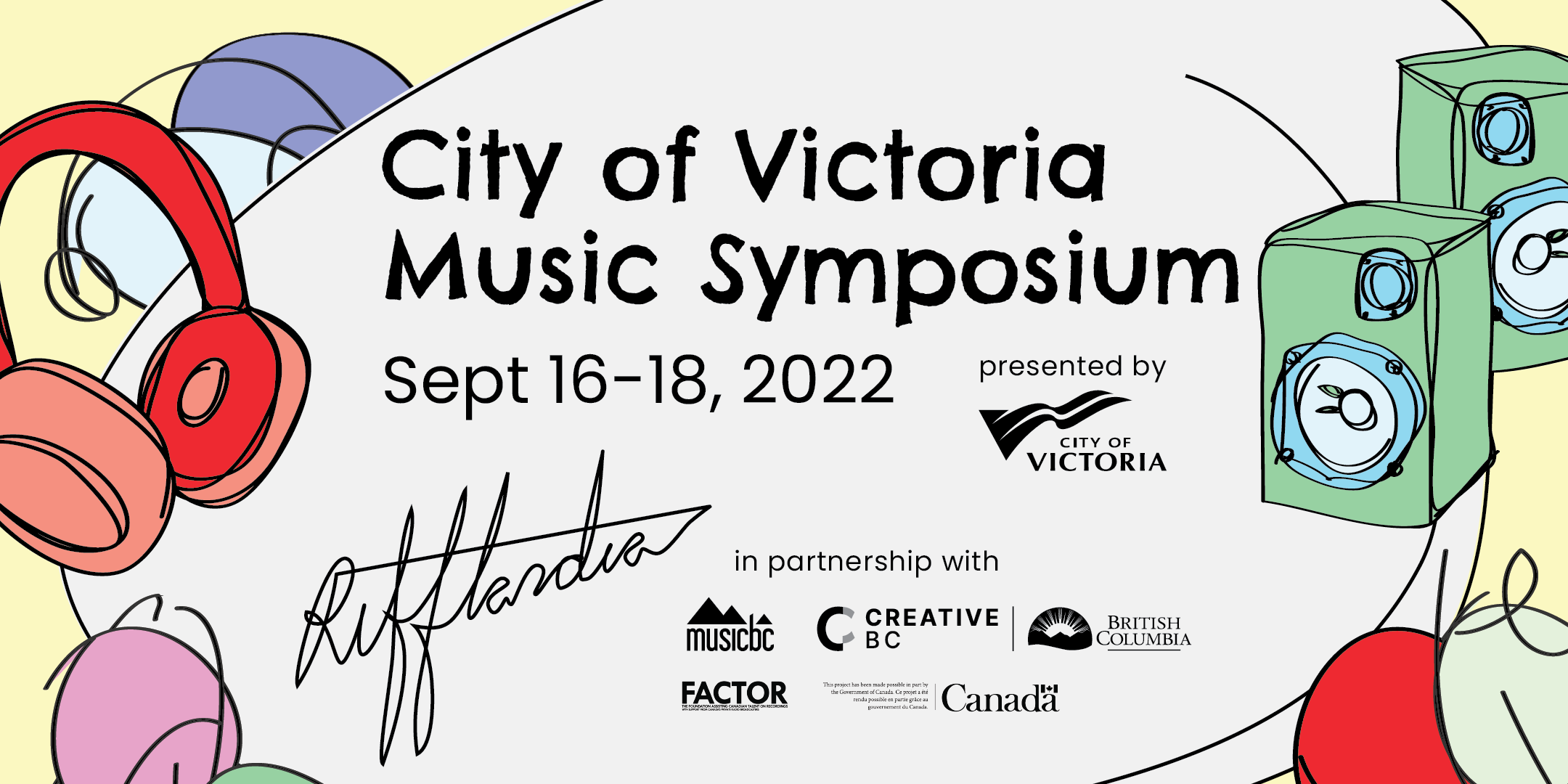 City of Victoria Music Symposium – Life on the Road: Touring Wellness
September 17 @ 10:00 am

-

12:00 pm

|

Free
Touring is the backbone of most careers in Music. Join a panel of experts and share insights on how to make your tours more successful!
From financially, to creatively, to health and wellness, don't just survive, thrive on the road! Join our facilitator Dan Mangan to swap stories and strategies with a panel of industry artists and experts to sort out the best way to engage with your life, art, and wallet on the road!
Dan Mangan is a two-time JUNO award winning & two-time Polaris Music Prize listed musician and songwriter. He lives in Vancouver, British Columbia with his wife and two sons. He is set to release his 6th studio LP and has toured extensively in North America, Europe & Australia. He has played Glastonbury & Jimmy Kimmel Live, sold out Massey Hall and scored acclaimed soundtracks for television (Netflix, AMC) and feature film. In 2017, he co-founded Side Door, a community marketplace platform for the arts that seeks to democratize and decentralize the entertainment industry by allowing any space to be a venue.
https://danmanganmusic.com/
https://sidedooraccess.com/home
Neesha Hothi – Neesh Communications
Neesh Communications helps its clients reach out to their specific audiences and build their businesses through traditional media relations, demographic outreach, social media, event management and other marketing initiatives.
Neesha and her team are key to helping promote tours, events and Rifflandia!
Donna Branston – DMCL Partner, CPA, CGA
Donna has over 10 years of experience providing accounting and taxation services to the entertainment industry with a focus on musicians. Donna has in-depth knowledge and experience in Canadian and worldwide tour accounting and taxation as it applies to artists.
Donna is proud to work with artists at various stages of their careers such as Tegan and Sara, Bryan Adams, Dan Mangan, and Hollerado. Donna is passionate about promoting Canadian music. She currently volunteers with the Tegan and Sara Foundation. Donna previously served as a board member of the Coastal Jazz and Blues Society and has volunteered with the Sarah McLachlan Foundation.
Kandle seamlessly marries her adoration for 60's girl group soul and the 90's rock she grew up on. Distorted guitars and doo-wop backups make you (almost) forget you're diving into her darkest secrets. It's no wonder she starred in Jack White's "Corporation" and has a JUNO nomination and a Prism prize.
Francis Arevalo has years cultivating different skill-sets and perspectives position him as an invaluable resource within the music ecosystem. Whether through his roles as an artist-producer, performer, Creative BC Music Program Coordinator, Music BC Board of Director, facilitator, consultant, or mental health advocate, the through-line is that he is committed to serving others in both music and community, and challenging the status quo in doing so. At the start of 2021, Francis soft-launched UWIDO as an artist support company to challenge the ways artists can build a team, co-creating and modelling healthier alternatives with them.
https://www.francisarevalomusic.com/
Grant Paley Co-Founder | President Midnight Agency
A veteran of the Canadian music industry with 22+ years of experience, Grant has experienced the love of music as both an award-winning artist and agent. His journey into a life of music began on stage as the frontman & DJ of the electrifying Moses Mayes. After a decade of touring, he transitioned behind the scenes as a music agent and he's never looked back. Following 12 years at the esteemed Paquin Artists Agency where he developed his own unique roster of live and electronic acts, he left in 2020 to co-found Midnight Agency. Today under the Midnight banner he represents an award-winning roster of clients in Canada, the USA, Australia, and New Zealand.
https://midnightagency.com/
Share This Story, Choose Your Platform!