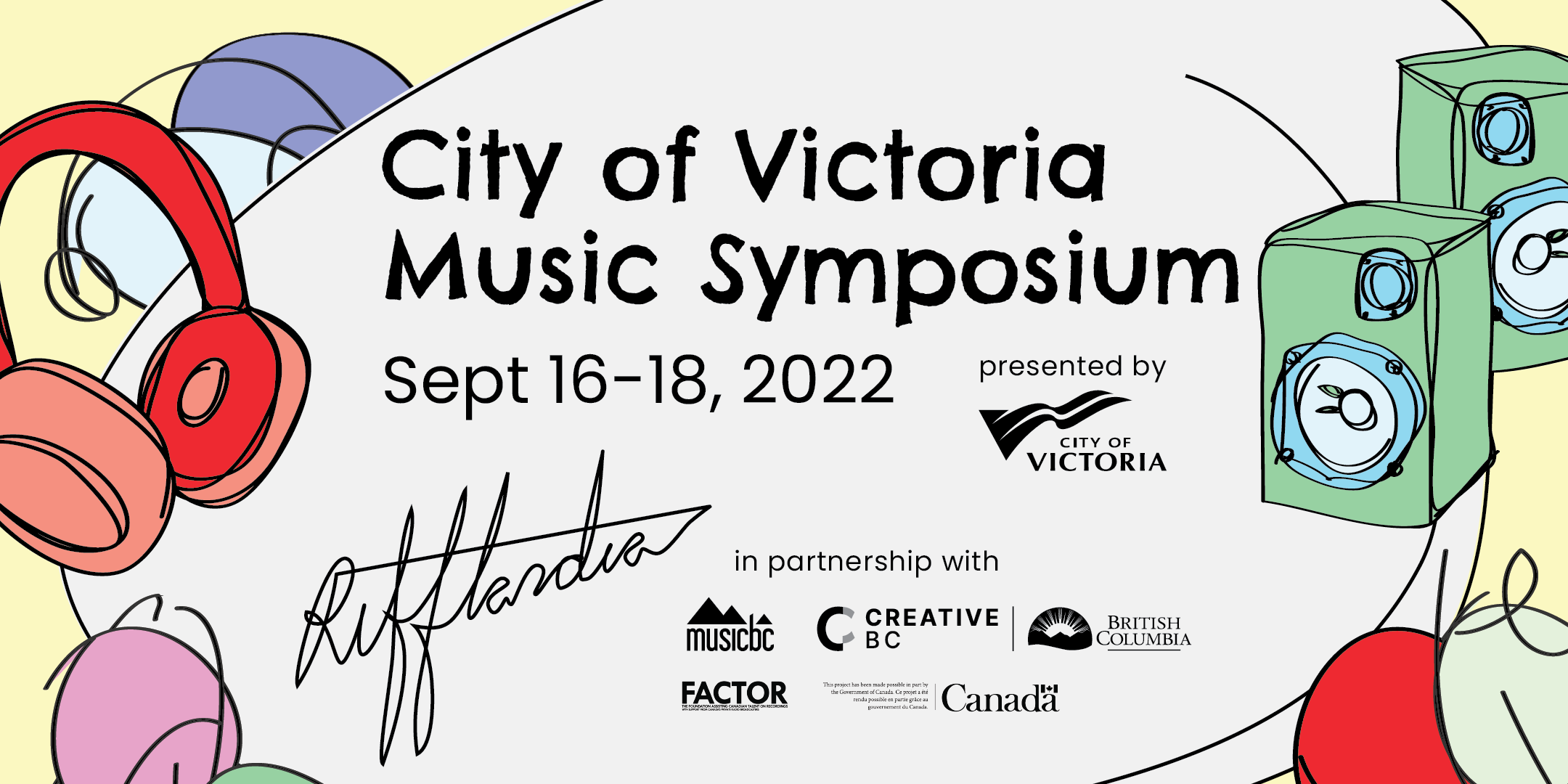 City of Victoria Music Symposium – Breaking Through to UK Music Community
September 16 @ 11:00 am

-

12:00 pm

|

Free
What are UK tastemakers and industry professionals really looking for? As an extension of our presentation on International Music Markets; Danny Keir will invite panelists from the UK to dig deeper into strategies, timelines, key metrics and valuable market insights to help inform Canadian artists and music professionals ready to start breaking into the UK. Panelists will discuss what gatekeepers exist and how to pitch yourself or your artist effectively.
Caitlin Ballard, UK (ATC Live)
Caitlin-Finn is a live booking agent working under ATC Live in London. Ahead of her current position, Caitlin studied sound engineering, played in bands as a drummer, bassist and guitarist, and worked jobs in instrument retailers, record stores and music venues. She is based in Brighton where she launched King Mob magazine in 2016, a music and arts print publication, where she promoted a number of successful shows/day festivals, consequently sparking her drive to work in the live music sector. Her first booking position was as an apprentice at Solo Agency five years ago, progressing to agent's assistant, then booker, and eventually agent. The Dandy Warhols became her first signing and she took them and a small roster of artists on to ATC Live, where she continued to expand her client base. Caitlin's current diverse and international roster of 14 artists includes Temples, Okay Kaya, Carrtoons, Bo Ningen, Johanna Warren, Discovery Zone and The Dandy Warhols.
Jamal Guthrie, UK (Lanzarote Works)
Working with a number of London based venues and festivals (Moth Club, Shacklewell Arms, The Waiting Room, Wide Awake) I manage digital and print campaigns for events and launches across a multitude of disciplines including music, film, comedy, talks, workshops and art.
Head of a small team, I am responsible for ensuring creative print and digital assets are commissioned and delivered to deadline while using analytical tools across both medium and establishing brand partnerships in order to drive traffic and expand our network.
Joy Warmann's taken the last few years to embed herself in the UK music industry. Currently, if she's not at a gig or festival, she's working as a European Project Manager at Secretly Group or building a community and creatives' fund with Imaginary Millions. At Secretly Group, she oversees projects for artists such as serpentwithfeet, Faye Webster, Claud, MUNA and more. Within the community at Imaginary Millions she's able to dig deeper into the grassroots of performers' careers and ultimately tries to shine a spotlight on everyone's creativity. Just this year the Imaginary Millions Community Fund was launched to invest in creativity but just as importantly, to expand the community network of the creatives who applied.
Prior to this, Joy worked as an Artist Liaison at O2 Music, researching and casting talent in online creative content. She also has experience in corporate copywriting, research, social media management, and radio presenting as one third of radio collective, Melatrois, or on the Imaginary Millions show on Soho Radio London. All these things and more make up the Joy we see today – your friendly neighbourhood music nerd.
Share This Story, Choose Your Platform!