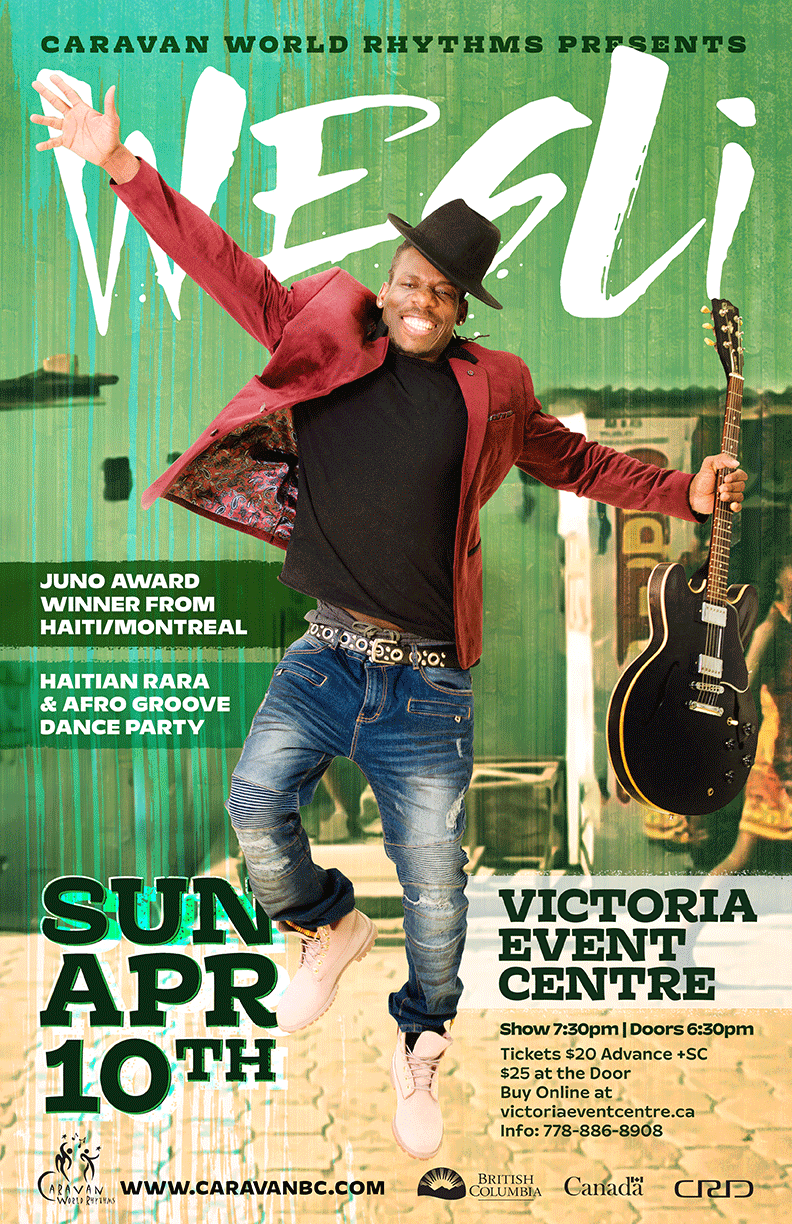 Caravan World Rhythms Presents WESLI BAND Afro-Haitian Dance Party
April 10 @ 7:30 pm

-

11:30 pm

|

$20
Bringing together a wide range of Montreal talents, Wesli's music unites Haitian voodoo and rara styles with roots, Afrobeat and hip-hop styles.
Born in Port-au-Prince, Haiti, Wesli (Wesley Louissaint) built his first guitar out of an old NGO- provided oil can and nylon shoe-lace when he was just eight years old. Coming from a family of 8 children where music was a daily food for the soul, it became second nature to him, a unique and vital way out of the violence and misery found in the surrounding ghetto. Wesli's musical journey started in the gospel choir of his local church and then he adopted the guitar as his main instrument.
Be it in an acoustic formation (guitar, voice and percussion) or with his bigger band (which he will bring for the Victoria show), Wesli consistently delivers a rich, festive and uniquely engaging sound. He conquers the heart of his audience through complex musical arrangements and universal messages of hope, truth and peace. Critics have crowned him "the most formidable creature in world music Montreal presently has to offer the rest of the planet" (Alain Brunet, La Presse).
This event will be a truly uplifting and vibrant offering for our region's audiences and communities.
Share This Story, Choose Your Platform!