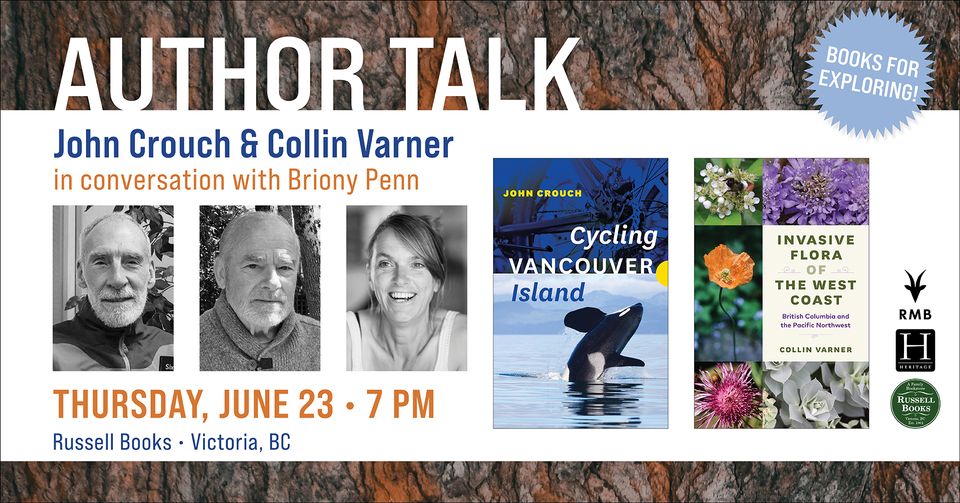 Books for exploring • Cycling trips & invasive plants • Author Talk
Kick off the summer season with Russell Books and John Crouch, Collin Varner, and Briony Penn, as they discuss all things outdoorsy.
From adventure travel and plant identification to nature viewing and what not to do—they'll chat about it all.
Come with your questions about cycling the Island and invasive flora!
free | in-person | masks recommended | books for sale
—ABOUT THE AUTHORS—
• JOHN CROUCH is a lifelong cycler. "Cycling Vancouver Island" is his 6th book.
• COLLIN VARNER is a horticulturalist / arboriculturalist. "Invasive Flora of the West Coast" is his 4th plant guide.
• BRIONY PENN is an award-winning writer of creative non-fiction books. Her latest book is "Following the Good River: Stories from the Magic Canoe of Cecil Paul".
Share This Story, Choose Your Platform!