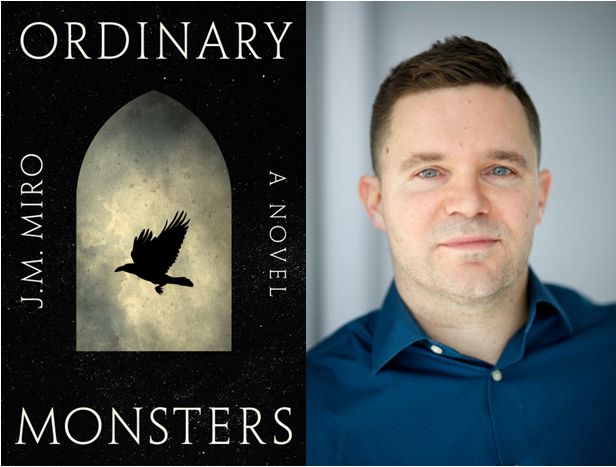 Book Launch: Steven Price Writing As J.M. Miro
June 11, 2022 @ 7:00 pm

-

9:00 pm
Join us in-store for a launch party for JM Miro's (Steven Price) Ordinary Monsters, his debut fantasy novel and the first instalment in The Talents trilogy.
WHEN: Saturday, June 11th at 7:00 PM

WHERE: In-store at Munro's Books, 1108 Government St.
WHAT: A reception with a short reading from Steven Price, light refreshments, giveaways, and more! We're very excited for our return to in-person events and what better way to reintroduce them than by celebrating wonderful local authors like Steven Price.
"J.M. Miro's Ordinary Monsters reads like a Dickensian X-Men. At once lush and refined, grounded and fantastical, it will pull you into its world in the way of the most fulfilling entertainments."
—Andrew Pyper, bestselling author of The Residence and The Demonologist
England, 1882. In Victorian London, two children with mysterious powers are hunted by a figure of darkness—a man made of smoke.
Sixteen-year-old Charlie Ovid, despite a brutal childhood in Mississippi, doesn't have a scar on him. His body heals itself, whether he wants it to or not. Marlowe, a foundling from a railway freight car, shines with a strange bluish light. He can melt or mend flesh. When a jaded female detective is recruited to escort them to safety, all three begin a journey into the nature of difference, and belonging, and the shadowy edges of the monstrous.
Share This Story, Choose Your Platform!