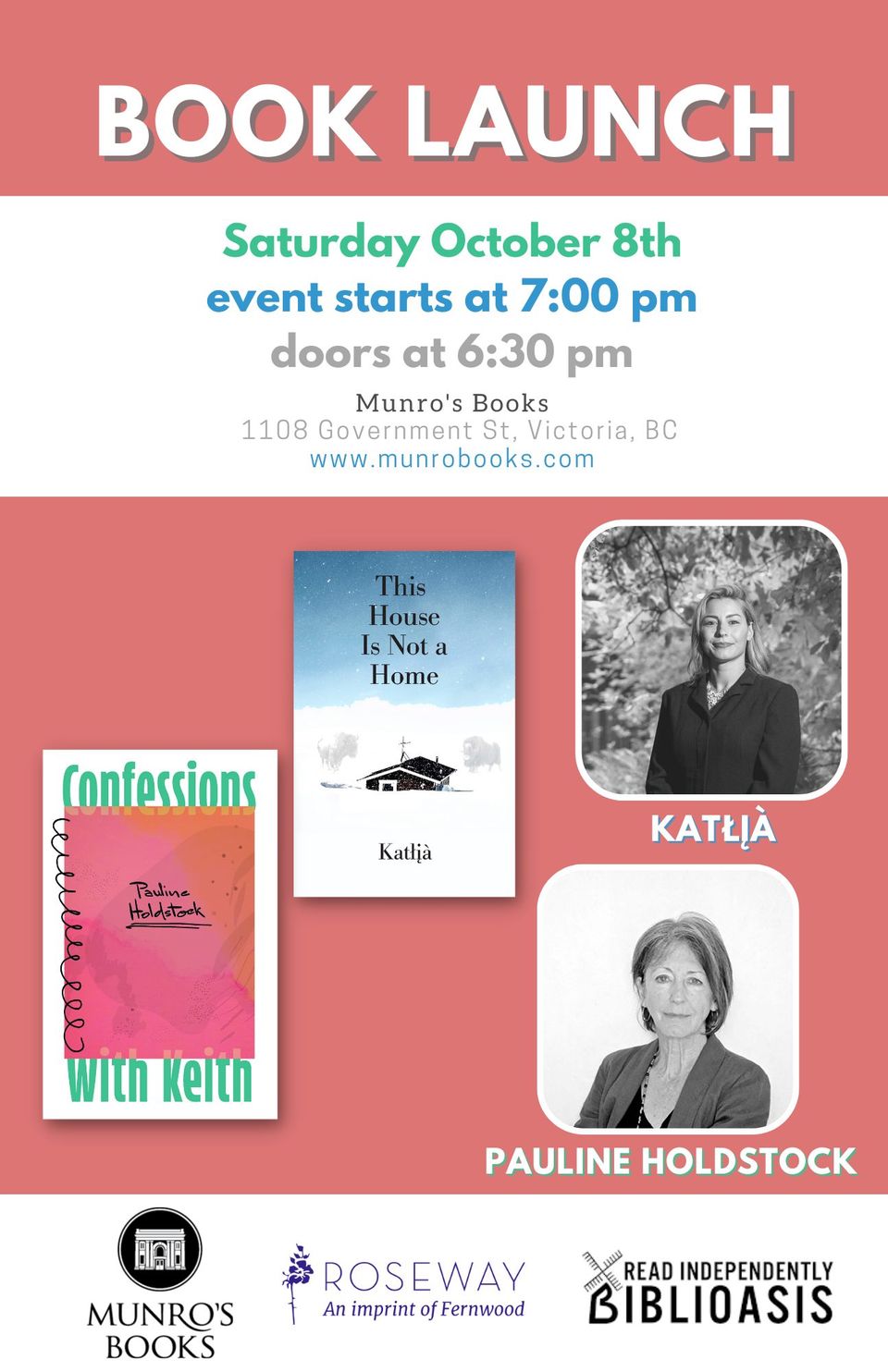 Book Launch: Pauline Holdstock & Katłįà
Join us for a dual book launch for Katlia's This House Is Not a Home (Roseway Publishing, 2022), and Pauline Holdstock's Confessions With Keith (Biblioasis, 2022).
This House Is Not a Home is an intergenerational coming of age novel. After a hunting trip one fall, a family in the far reaches of so-called Canada's north, return to nothing but an empty space where their home once stood. Finding themselves suddenly homeless, they have no choice but to assimilate into settler-colonial society in a mining town that has encroached on their freedom.
Confessions With Keith is a story about a mother and writer's mid-life crisis. Preoccupied with her fledgling literary career, intent on the all-consuming consolations of philosophy, and scrambling to meet the demands of her four children, the acutely myopic and chronically inattentive Vita Glass doesn't notice that her house and her marriage are competing to see which can fall apart fastest. She can barely find time for her writing career, and just when her newfound success in vegetable erotica is beginning to take off. Our heroine's only tried and trusted escape is the blissful detachment of Keith's hairdressing salon, but when her husband leaves the country, unannounced, she decides to do likewise—in the opposite direction, and with their children.
ABOUT THE PRESSES:
Biblioasis is a literary press based in Windsor, Ontario. Since 2004 we have published the best in contemporary fiction, nonfiction, poetry, and literature in translation.
Fernwood Publishing and our literary imprint, Roseway, publish critical books that inform, enlighten and challenge.
Share This Story, Choose Your Platform!