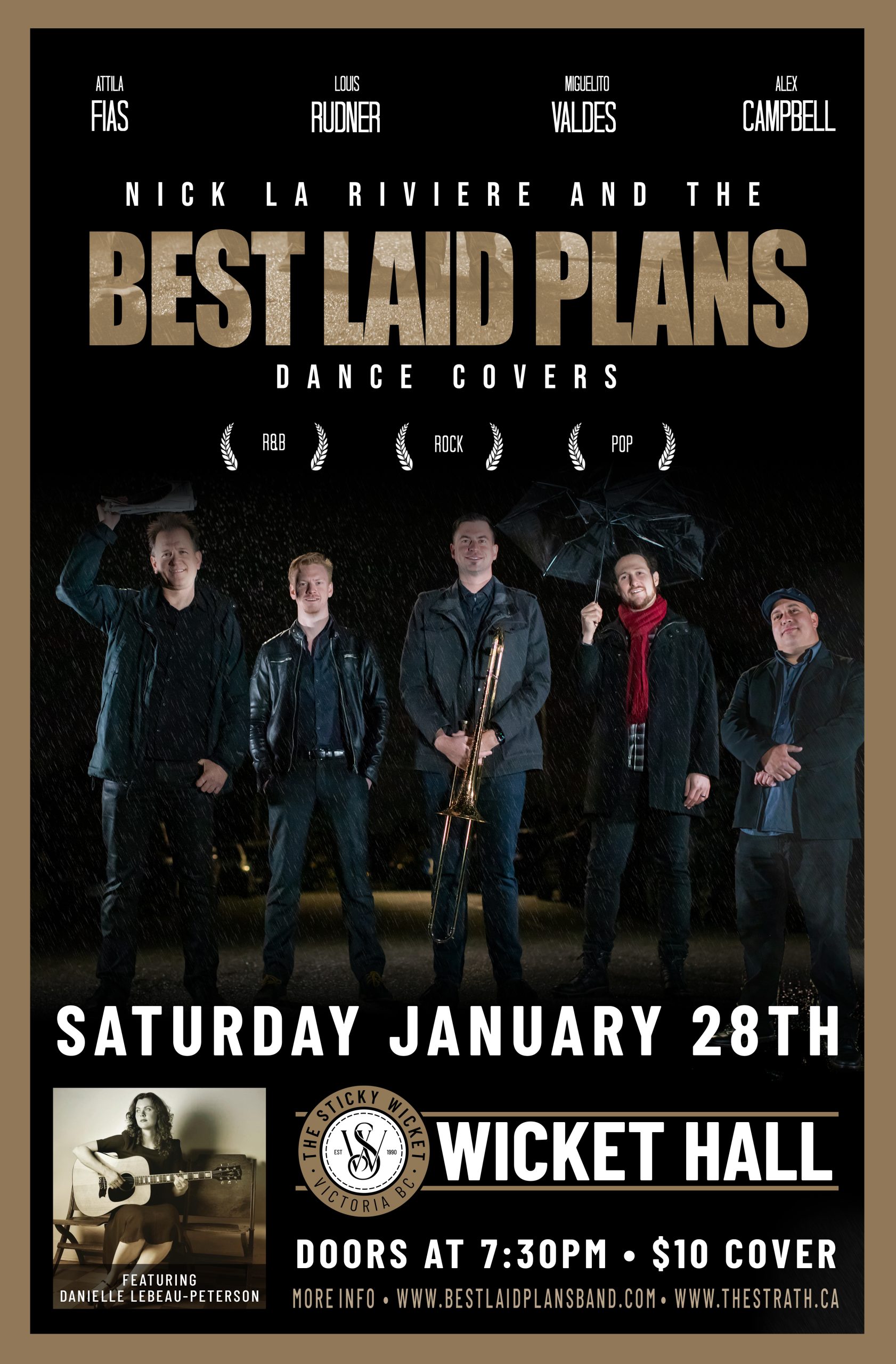 Best Laid Plans
January 28 @ 7:30 pm

-

10:30 pm
We've been known to be an original band, but we also have a great time as a cover band. We love playing whatever music brings joy to people, and it's super fun playing covers to a dancing crowd. We'll be playing The Wicket Hall for the first time on January 28. This is the night club below the Strathcona Hotel that used to be Club 919 and Distrikt. It's been remodelled and looks great. There's a great dance floor, excellent sight lines to the band, great sound system, big room, great drinks. It's got it all! You'll definitely have a great time, this show is going to be 100% fun!
Check out this video to decide for yourself if this show is work going to. Looks like a good time right? https://youtu.be/f_XjihXaTvc

The band is Nick La Riviere, Danielle Lebeau-Peterson, Miguel Valdes, Attila Fias, Louis Rudner, and Alex Campbell. Doors are at 7:30pm – don't be too late, we start at 8!
More info on the band at www.bestlaidplansband.com
Share This Story, Choose Your Platform!