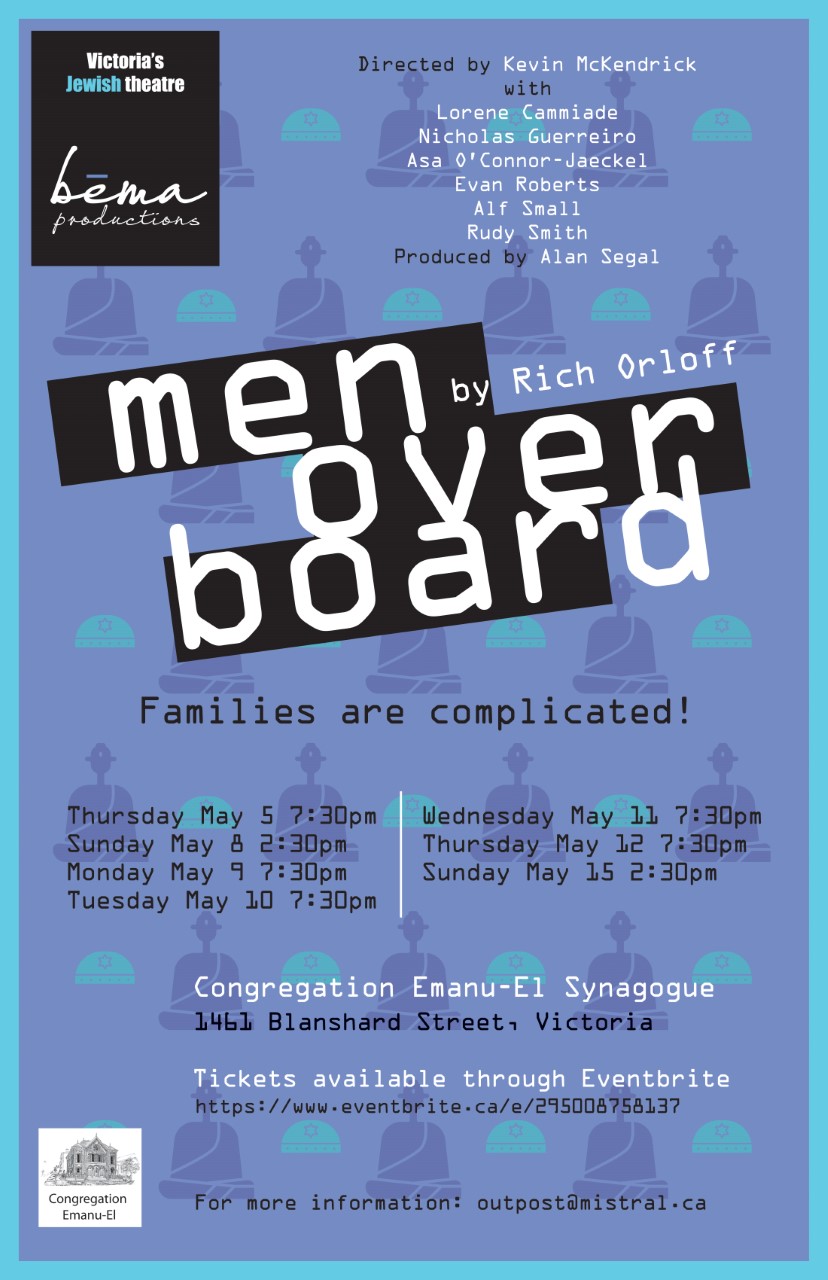 Bema Productions: "Men Overboard"
May 5, 2022 @ 7:30 pm
|
Recurring Event
(See all)
One event on May 9, 2022 at 7:30 pm
One event on May 10, 2022 at 7:30 pm
One event on May 11, 2022 at 7:30 pm
One event on May 12, 2022 at 7:30 pm
One event on May 8, 2022 at 2:30 pm
One event on May 15, 2022 at 2:30 pm
|
$25
Winner of the Long Beach Playhouse New Play Contest and a finalist for the Woodward-Newman New Play Award, Men Overboard, focuses on a Bar Mitzvah for a boy who doubts he's ready to become a man. The boy's Bar Mitzvah brings together his politician father and two brothers, a therapist, and a Buddhist monk. Add their fading but forceful father and the boy's Bar Mitzvah tutor, a woman who loves the boy and possibly one of his uncles, and it's easy to see that the boy is torn between obedience and defiance of his father.
Tensions grow, affecting everyone in the family, until anger becomes abuse and it becomes clear that the family's status quo is no longer an option. Men Overboard asks "What makes a man?" as it explores the responsibility each of us has to protect the souls of those we love.
For further information contact zeldadean@shaw.ca
Share This Story, Choose Your Platform!