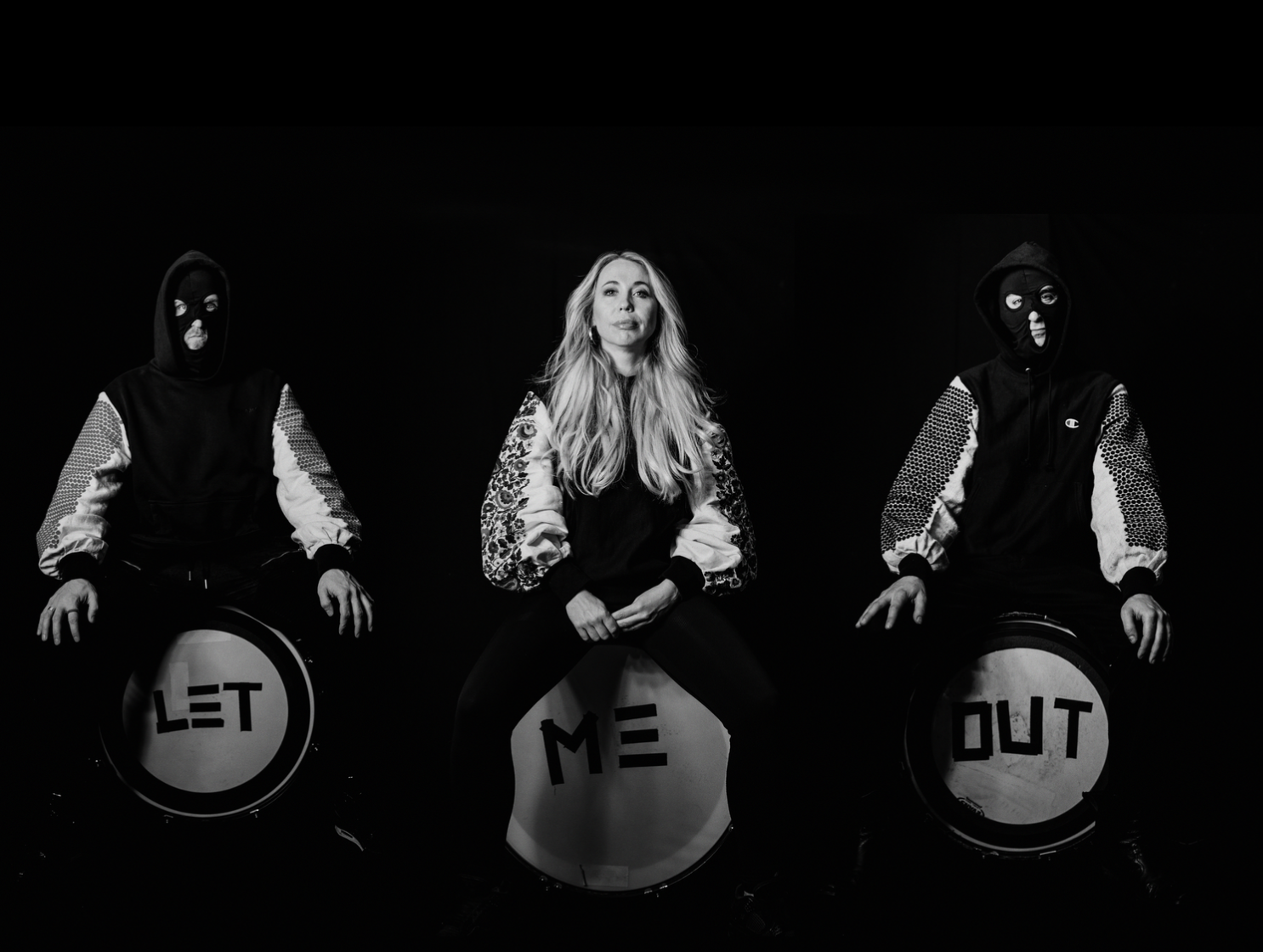 Balaklava Blues with special guests Puuluup – A Diabolical Evening Of Estonian Surrealism And Ukrainian Rebellion
July 21, 2022 @ 8:30 pm

-

11:30 pm

|

$15 – $25
ABOUT BALAKLAVA BLUES (Ukraine/Toronto)
Balaklava Blues is the brainchild of Mark and Marichka Marczyk, creators of the multi-award winning guerrilla-folk-opera Counting Sheep and leaders of the mighty Lemon Bucket Orkestra – Canada's notorious 12 piece balkan-party-punk-massive. Falling somewhere between a traditional song cycle and a full blown multimedia techno show, the duo fuses Ukrainian polyphony and other folk traditions with EDM, trap, dub step, and more as a launching pad to explore the seemingly never-ending blues that have long emanated from the Ukrainian steppe.
The two met there during the 2014 revolution of dignity and ever since, have dedicated their creative energy to telling the stories of their home country to the world. "Balaklava Blues music is a reclamation of the violence perpetrated on my home country," says Mark Marczyk, who spent years back and forth between Ukraine and Canada before meeting Marichka there. "We want to redesign and remix physical and psychological oppression and question how and why it continues to inform who we are and what we can become."
Artist Website: https://www.balaklavablues.ca/
ABOUT PUULUUP (Estonia)
A pinch of surrealism, modern folklore and talharpa revival! The old and the new stick together like water and sleet in Puuluup's oeuvre. They play talharpas – a traditional bowed lyre, popular in Northern Europe since the early middle ages and played on Western Estonian islands until the beginning of 20th century.
Puuluup directs the vibrations of talharpa's horsehair strings through effect blocks and looper, uses alternative bowing and drumming techniques and sounds. The mellow sighs of talharpa are paired with electronically amplified echoes, knocks, creaks and crackles, while still maintaining the instrument's natural sound.
The lyrics and melodies are a mixture of their musical memories and improvisation. The music may have a dancing beat, or resemble a dark film soundtrack, spy around in the chambers of ancient talharpa players, or travel to far-away lands. They sing about wind turbines, heroes from Polish TV series, fat cakes and the uncomfortable feeling that your neighbor's dog might try to bite you while you take out the trash.
They play with music as they play with words, sometimes creating their own language. As the band states: "We draw inspiration from Vormsi nights, trams in November, junkies in love, criminals from Odessa and Antonio Vivaldi". As a side dish, when giving live concerts they also offer choreographic flittering which emerged on its own during the numerous days these two man spent in the rehearsal rooms.
ARTIST WEBSITE: https://www.puuluup.ee/en/about/
Share This Story, Choose Your Platform!