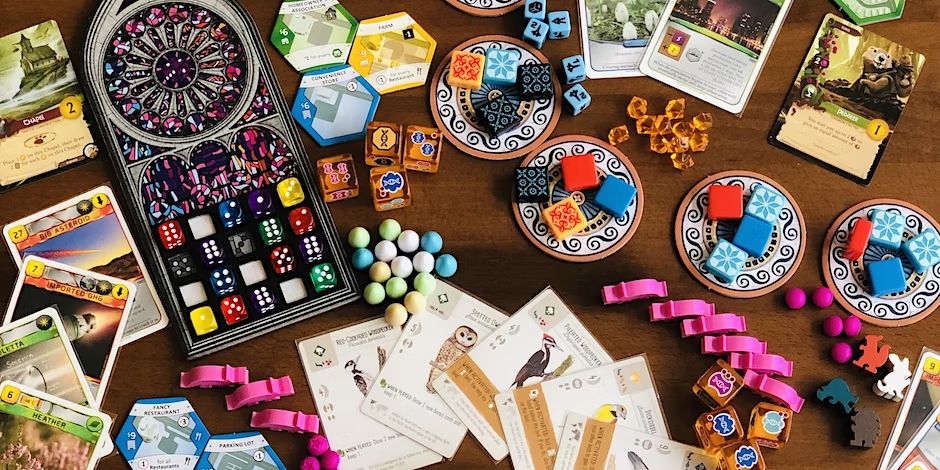 Annual Board Game Tournament
October 22 @ 10:30 am
|
$30
It's time for Board with Friends annual Board game Tournament! It is a two day circuit tournament! Prizes for the ultimate Gamer!
The Tournament will be composed of multiple rounds, which takes places over two days. The games will be pre determined based on time and weight and each participant will be chosen at random to select a game to play. There is a total of 4 rounds, three will be played on Saturday and the final round on Sunday. First round will be games around 1 hour, second round are games around 1.5hrs, 3rd round is for 2hr games, and the final round is for our heavy thinker 3hr games. Each round will have a selection of games to choose from. How you finish will determine the amount of points you receive. The gamer with the most points wins the grand prize!
Players will be given a draft card, and when called will pick a game available. This will continue until all players have been assigned a game. Games will be a maximum of 4-5 players (depending on the game). For the second round we will go in opposite order of who selected first from previous round. The third round will start with the middle of the group selecting first. For the final round your rank from the previous day will determine who picks first. The final games being played will be picked at random day off.
All players will be playing the games based on the rule book. There will be no house or special rules allowed. We will state any special rules that can be implemented day off.
We ask that each participant to take their turn in a regular fashion to not delay the game. We will teach games to those who have never played before. The start player will be determined at random by rolling a die.
Points will be awarded based on your placement in the game and are cumulative throughout the tournament. The gamer with the highest points wins!
Most important rule is to HAVE FUN!!! We all love board games so let's remember to be kind to everyone playing!
Doors open at 10:30, Game Drafting starts at 11, and the first round of games starts at 11:30. There will be 30 minute breaks in between each round. Food and beverage is available for purchase. Alcohol available as well. No outside food or drink.
Share This Story, Choose Your Platform!