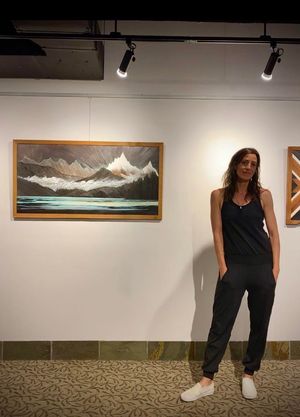 Alicia Gilmour,,, Vancouver Island Wood Artist
July 8, 2022
|
free
Alicia Gilmour.
ART EXHIBIT: Alicia is Showing her "West Coast Wood Art" at The "Parkside Hotel Gallery" 810 Humboldt St, Victoria, for the Month of July.
Drawing inspiration from the hinterlands and remote shorelines of the west coast, each piece is created from reclaimed timber salvaged from the very landscapes they represent. Combining woodworking techniques and a sublime style of painting, Alicia's body of work truly captures the origin and spirit of the natural wild.
Share This Story, Choose Your Platform!